Kurinji blooms near Pooppara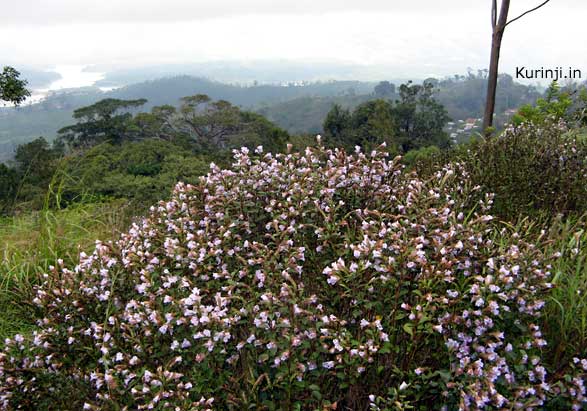 MUNNAR, September 18:

It is yet another kurinji bloom near Munnar. Rather unexpectedly, kurinji plants on a patch of shola grasslands near Mathikettan Shola National Park (in Idukki district of Kerala, India) have sent forth the purplish blue flowers.
It is not a stray flowering seen few years before the gregarious blossoming of kurinji at the end of the 12-year cycle. The plants at Thalakkulam near Pooppara have apparently completed the full cycle before going into full bloom.
They do so two years after Munnar, Kodaikanal and neighbouring areas saw massive flowering of kurinji plants. As you might have read elsewhere in this site, there is another group of plants around Munnar which will be completing their cycle in 2014. Donít be surprised if we hear of another bloom from the Mukurthi/Silent Valley national park before that.

The flowering near Pooppara features smaller flowers and shorter plants compared to those seen at Kadavari in 2006. The plants are at the last stage of bloom now with only few more buds remaining to open in the coming days. The flowering should have started at least a month ago and some of them have started withering.

---