Fresh bloom of neelakurinji at Santhanpara in Idukki district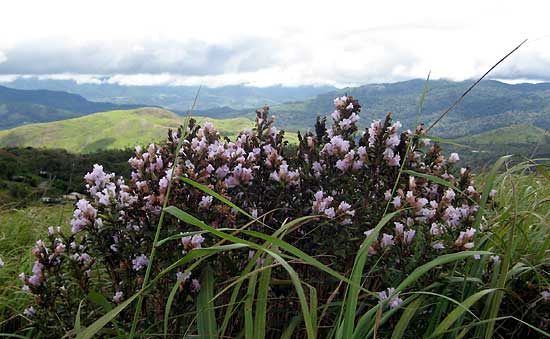 MUNNAR, August 10, 2009: Neelakurinji has bloomed on the hills at Santhanpara in Idukki district early this month. The bloom covers the Kazhuthakulam grasslands, about four km from Santhanpara. There is also report of another bloom at a nearby hill.

While the flowers appears to belong to the species Strobilanthes kunthiana, confirmation is needed. Locals are unable to say when kurinji had bloomed in this locality last time.

A group of kurinji plants had bloomed at a nearby hill at Pooppara last year.

As visitors were removing bunches of the plant, the Forest Department has posted a guard on the hills.



---