Kurinji blooms at Mookambika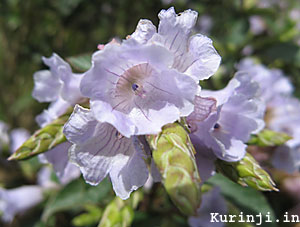 MANGALORE, October 2, 2010

:Kurinji flowers have bloomed in the Mookambika Wildlife Sanctuary of Karanakata (India) last month.

The plants appear to be a separate group which completes the 12-year flowering cycle in a year offset by four years from the main bloom in the Munnar-Kodaikanal areas of the Western Ghats.

Large agglomerations of flowered kurinji plants occur at Kudajandri. The area is five to six km into the forests and could be reached only by foot.



---